About Me
Greetings, I'm Will Chan. There are two things I am passionate about in life: music and photography. Since I began teaching guitar and music over 15 years ago, I have taught students of all ages.
As a Blues guitarist, I am passionate about fusing pop music, rock, jazz, and sometimes metal elements into my music. I am not only a guitarist but also a composer/producer/DJ with classical music educational background and certifications in music production.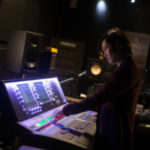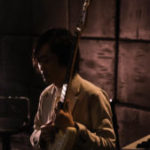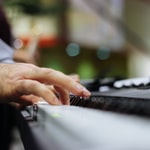 My teaching system
First – Technical training
Secondly – Musical training
Thirdly – Play!
How my lessons work
My guitar classes are open to everyone, no matter what level of guitar experience you have. The class would be divided into three sessions:
Technical Training
Notation / Tab reading
Alternate Picking, Sweep Picking, economic picking/fingerstyle
Left-hand legato/ right-hand taping
Harmonics
Musical TraIning
Scales and Modes
Chords and Arpeggios
Aural and intervals
Music Form and Harmony Structures
Soloing over a static chord, key
Play!
Comping with your choice of music genre songs
Inspiring pieces I chose from the best of the best
Simplified Songs/etudes/riffs for beginners
Improvisations
My teaching materials include over 40 books, each tailored to match different students' needs and abilities, as well as their preferred genres.
With our guitar courses that are customized to fit your needs, we'll explore the world of music and guitar together, whether you're a total beginner or an advanced guitarist.
Because of the complexity of copyright laws, not all my books are published, but they are exclusively used in my lessons. There is, however, some content that I share for free. Check out my informational website for a sneak peek
or my youtube channel at
MODES OF TEACHING
Depending on the needs of each student, I offer classes for 30 minutes, 45 minutes, and 60 minutes.
Children under 7 can be enrolled in 30-minute classes designed by us. It would be best to enrol your children in a 30-minute guitar class to nurture their passion and interest in the instrument.
The 60-minute class would be ideal for students interested in accelerating their progress. This would allow us to focus on improving rapidly and intensively.
Bookings are for four recurring weekly sessions.
My studio is located in North Point, just one minute's walk from the MTR station. You can find the pricing chart of the lessons by clicking on this link. [link]
I offer in-home tutoring at a reasonable rate. Please contact me if you would like more information, as the pricing varies. (My usual practice is to add one Uber trip to the cost.)
TRIAL
LESSON

TRIAL LESSON
To get to know your level, needs, and preferred learning styles, I offer a 20-minute trial class FREE to every new student.

Feel free to learn more or book a session via Whatsapp or Signal at 94118057 or email to info@k-dstudio.com.